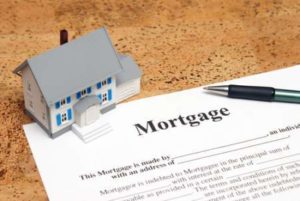 Buying a home is the biggest financial decision most people ever make in their lives. If you've been thinking about buying a home, but don't know how to move forward then let this article help you find your next steps.
💯 Your Credit Score & Savings
How is your credit? A credit score of 820 helps lock in the best rate for a mortgage. Yet, a 620 will leave you struggling to get approval. Credit is important to the home buying process because banks use it as a test for how you handle credit.
Have you saved enough money for a down payment? A down payment can be as low as 3.5 percent of the total cost of the home. However, make sure you budget for the closing costs, insurance, taxes, repairs, appliances, and furniture.
Have you determined what you can afford before looking for that shiny new residence? Prudent financial advisers recommend that potential home buyers don't exceed a monthly payment more than 25 percent of their take-home pay (which includes taxes and insurance).
🤔 How to Apply for a Mortgage Loan
Select three or more potential lenders and ask for a loan estimate. A loan estimate will require you to provide the banks with the following personal information.
Name
Social Security Number
Address of that beautiful Georgian townhouse
An estimate of the home's value
The total loan amount requested
There are many lenders who are willing to perform a loan estimate without these details, but the offer may not be as accurate if you'd provided the personal information. Lenders have three business days to send you an estimate. Afterwards, you have ten business days to accept the offer before the lender can change the terms.
You've gotten your loan estimates, but you don't know the type of loan you should sign off on. Here are a few terms you should acquaint yourself with before signing on the dotted line.
🆚 Fixed Versus Adjustable Rates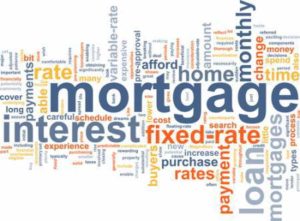 Fixed rates have the same interest rate for the life of the mortgage. They never change. You'll always pay the same monthly payment. Adjustable rates often begin at a lower rate than fixed rate mortgages, but the payments change after the initial period of the fixed rate. There are also known as hybrid loans.
💡 Government Insured Mortgages Versus Conventional Loans
Government-insured loans are backed by the Federal Housing Administration (FHA) and are managed by the Department of Housing and Urban Development (HUD). Basically, the federal government protects the lender from borrower default. Generally, borrowers will see the mortgage payment increase due to the insurance costs. There are benefits to a government insured loan. For instance, borrowers can put down as little as 3.5 percent for their down payment, and it is easier for modest earners to borrow money for a mortgage.
Conventional loans are not insured by the federal government. Conventional loans require a down payment of 20 percent, but buyers can circumvent home insurance entirely. Reducing the monthly payment significantly.
💭 Veterans Affairs Loans, and United States Department of Agriculture Mortgages
Members of the military and their families are eligible to apply for a VA home loan which offers 100 percent financing without a down payment. This perk is a suitable reward for the brave people who protect our nation.
The USDA or RHS loans are for people who live in rural areas that meet income guidelines set by the RHS (Rural Housing Services). This option is for those who cannot buy a home through conventional loans, by their income can't be more than 115% of the adjusted area median income.
👉 Conforming Versus Jumbo Loans
Conforming loans follow the conventional requirements set out by the Federal National Mortgage Association (formerly known as Fannie Mae). Jumbo loans do not abide by these rules and often presents a much higher risk for the lender.
Your real estate agent is the best source of information about the local community and real estate topics. Give The Sold by Simmons Team a call/text today at 720-308-6035 to learn more about local areas, discuss selling a house, or tour available homes for sale.