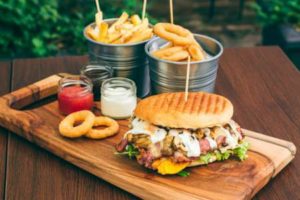 Food and dining options are a particularly important part of choosing a place to call home. Whether picking up breakfast on the way to the office is part of your routine or you want to have somewhere fun to take friends on the weekend, Douglas County has plenty of options to offer. From breakfast to dinner, we've drummed up a few of Yelp's most personally recommended restaurants. Just for you.
🍳 Breakfast Restaurants
The Egg is located at 8800 S. Colorado Blvd. in Highlands Ranch. This restaurant is in the 80126 zip code area. A breakfast diner in the heart of Highlands Ranch, The Egg's solid, classic menu is only made better with chivalrous and prompt service from attentive and friendly staff. With a 4.5-star rating and over 60 reviews, it comes as no surprise that The Egg is a bustling joint for locals and out-of-towners alike. If you like a good breakfast for a good price, look no further.
Recommended dish: Florentine omelet
Café Terracotta is located at 5649 S. Curtice St. in Littleton. This restaurant is in the 80120 zip code area. This local favorite has a 4.5-star rating and 367 reviews. Mixing the contemporary with the classic in both its menu (red skin potatoes and breakfast burritos to braised steak and duck leg) and decor, Cafe Terracotta is a classy weekend brunch spot with delicious food and staff with good old-fashioned Colorado manners.
Recommended dish: Huevos rancheros (with red chili sauce)
🍔 Lunch Restaurants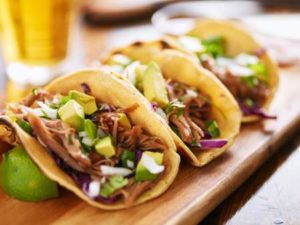 Shawarma Mediterranean Grill is located at 7527 S. University Blvd. in Centennial. This restaurant is in the 80122 zip code area. They have a 4.5-star rating with 216 reviews. Shawarma offers healthy, authentic Mediterranean dishes from juicy falafel, tabbouleh, and spiced potatoes, and is a great option for both lunch and dinner. Visit early in the day for even fresher ingredients, a quiet, relaxed atmosphere, and the best baba ganoush this side of the globe.
Recommended dish: Lamb or Vegetarian combo plate
Dog Haus is located at 12023 E. Arapahoe Rd. in Centennial. This restaurant is in the 80112 zip code area. They have a 4.5-star rating with 228 reviews. The clever names on their menu aren't the only things worth visiting this restaurant to see. They are committed to using only the highest quality, all natural ingredients, which makes their dishes even tastier! Try the classic corn dog with the root beer batter or the Holy Aioli Burger with white American cheese, smoked bacon, caramelized onions, and garlic aioli.
Recommended dish: Porchetta 'Bout It and Salty Malty
🥂 Dinner Restaurants
Zaika Indian Cuisine is located at 151 W. Mineral Ave. Suite 109 in Littleton. This restaurant is in the 80120 zip code area. They have a 4.5-star rating with 317 reviews. No food warms the soul during the cool, Coloradan winters quite like Indian food, and the quaint Zaika's dishes will not disappoint. Each dish is offered with the option to choose how spicy you'd like it, making it a great place for a first date or a meal with friends.
Recommended dish: Kofta Keshari and the Kauli Manchurian
Pho Lee is located at 6860 S. Clinton St. in Greenwood Village. This address is in the 80112 zip code area. They have a 4.5-star rating with 507 reviews. A mere 20 minutes from Highlands Ranch, Pho Lee has been cited as being a restaurant to travel the world for. Having it so close to your home is something to brag about. Pho Lee boasts authentic Vietnamese cuisine and may just be the best Pho joint in the Denver metro area.
Recommended dish: Coconut curry pad Thai and pork spring rolls
Your real estate agent is the best source of information about the local community and real estate topics. Give The Sold by Simmons Team a call/text today at 720-308-6035 to learn more about local areas, discuss selling a house, or tour available homes for sale.