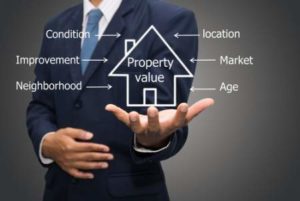 Your neighbor a few doors down has quickly sold their home for their asking price. Jealousy is starting to set in because your house has been on the market for almost three weeks without even a teeny tiny nibble of interest. Why did your neighbor's house sell so fast, when you haven't had anyone even tour your home?
Nancy priced her home correctly. The real estate market is a fickle thing because homebuyers often dictate demand and that demand sets the value and prices of homes. For example, a home with neutral finishes, recent upgrades, and mature landscaping is going to fetch a higher price than a home in the same area with bright, Flamingo pink carpet, appliances from the mid-nineties, and an old hot tub.
☝️ Asking Price Versus Selling Price
Many people get excited when they discover someone in the neighborhood has sold their home for twice their original investment. However, what you don't know is that the home was passed down for several generations, or that their lot is twice the size as the rest of the other properties in the area. The bottom line is that every home is unique. It's challenging for homeowners to remain objective and realistic about the value of their home. Style choices, nuances, location, tax and school districts all affect the real value of your home.
🖩 Determining a Home's Value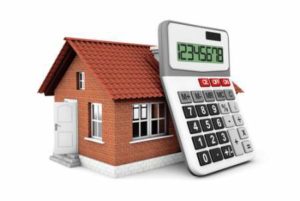 Discovering what your home is worth requires some research. There are many steps you can take to find out what your house is worth, but the best way is to hire a trusted real estate agent who knows the market inside and out.
Here are a few ways you can begin to appraise your property.
View the recent sales and active listings of similar homes in your neighborhood. If the sale is older than 6 months, it isn't a valuable comparison. Many deals are made months before closing, making this data potentially a year old and moot.
Research every home that is listed in your neighborhood. Make sure you do not compare homes beyond a boundary line like major streets, highways, railways, or school districts.
The best comparison homes have been sold within the past 3 months.
Comparison homes shouldn't be more than a quarter or half-mile away from your property unless the listings are sparse, or you live in a rural community.
Compare similar space and square footage. There can be a 10 percent variance but no more or no less than that deviation for a proper comparison.
Listings built within the same few years are good options for your research. Don't compare a home built in 2002 to a house constructed in 1975.
Be honest when you evaluate your home's desirability. Are you next to a Fraternity that parties until the early morning hours every weekend? This situation and circumstances like it will affect your property's value.
Tour other homes for sale.
🙋‍♂️ How Your Real Estate Agent Can Help
Everybody wants a deal. There's no shame in loving a bargain, but the do-it-yourself mindset can have setbacks when it comes to selling your home. Many homeowners cannot be impartial when appraising their home. That glow-in-the-dark carpet or bird conservatory may not be worth as much as you think.
Real estate agents know how much homes are worth. They meet people every day who are looking to buy their dream home. Agents know how the housing market fluctuates, how neighborhoods gain and lose popularity, and they also know how to move a property from just a listing to being a sold home.
You could pull all the histories of each expired or withdrawn listings in your neighborhood and attempt to determine if and why they were removed from the market and relisted. Or, compare the original listing's price to the final sale's price to discover the price reductions and try to discern a realistic sale's price for your home.
Or you could compare the final sale's price to the actual sold price of the home to discover the ratios and adjust the price of your property to account for these variances. These factors change every day because the market is fickle. Research compiled in January won't be relevant in May.
However, to sell your home quickly and get a fair price for your property meet with a professional whose job it is to stay current with this real estate market. A real estate expert will further help you with an objective assessment of your home, determine an appropriate price, and provide you with a few tips on how to increase the desirability of your home.
Your real estate agent is the best source of information about the local community and real estate topics. Give The Sold by Simmons Team a call/text today at 720-308-6035 to learn more about local areas, discuss selling a house, or tour available homes for sale.